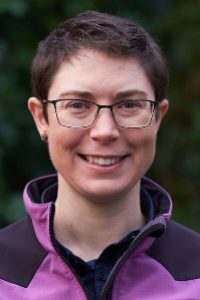 My principal place of residence is in the Harewood Ward area. I am also standing for Harewood Ward of the Waimāero Fendalton-Waimairi-Harewood Community Board.
Elect me and let's work together to build a city that is diverse, vibrant, and resilient; where children and older people can safely get around, where businesses are easy to access, and where there are green spaces and playgrounds to enjoy.
Like you, I worry about the impacts of climate change and want the Council to work with our communities to develop mitigation and adaptation strategies in partnership with mana whenua.
My public sector experience, communication skills, and degrees in both Science and the Arts enable me to advocate strongly for communities. I have volunteered in the not-for-profit sector for over a decade, including in management and governance roles.
I have the skills and experience to step forward and be an effective Councillor that represents your interests today and in the future. I'm an active listener, and I'm keen to empower us all to solve the issues we're facing, together.