Kurt Shanks (Plus1 Touring)
Plus1 founder Kurt Shanks has promoted more than 100 concert tours by local and international acts throughout New Zealand over the past 15 years.
International acts toured by Plus1 range from punk legends like Buzzcocks, Henry Rollins, The Undertones; indie darlings like Cat Power and Joan As Police Woman; 80s pop hitmakers like The Human League, Icehouse, Nik Kershaw, Midge Ure - and all genres in between.
Plus1 also acts as promoter and booking agent for Kiwi acts, including Greg Johnson, Mel Parsons and The Mockers.
Chris Van De Geer (Big Pop Publishing)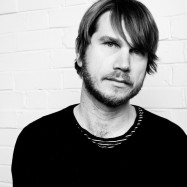 Chris has worked across many facets across the music industry.
His music industry experience started out as a musician/guitarist - initially for 80/90's alt rock band Second Child and moving on to the last 23 years as a member of the band stellar*.Since the early 90's Chris has also had a longstanding career working as a engineer/producer (2 x winner of NZ Music Engineer of the Year) working with many of NZ's top artists over the last two decades.
In the mid 2000's he co-founded Bigpop where he now runs production studios, a record label and music publishing company (all under the Bigpop banner).
Teresa Patterson (NZ On Air)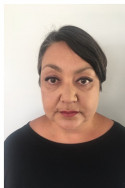 Teresa started in the Music Industry 28 years ago working for major record labels – first at Polygram Records for 5 years (now Universal) in sales, promotion and marketing and then at Virgin Records for 5 years as Label Head creating and executing successful campaigns in NZ for international and local bands like Portishead, Salmonella Dub, Massive Attack, Spice Girls, Faith No More, Chemical Brothers, Van Morrison, Sting and more.
For 15 years she was an Artist Manager and part of the local promoter team for the Big Day Out and Auckland City Limits.
Teresa very recently started a new role with NZ On Air as Head of Music.
Dan Chisholm (music lawyer)
Dan is a specialist music lawyer, acting for prominent musicians, managers and music entities in New Zealand and Australia. Dan is qualified to practice in both New Zealand and Australia and advises on a range of music-related agreements, including songwriter, recording, management, producer, publishing, synchronisation, distribution and licensing agreements.
Dean Cameron (Recorded Music NZ)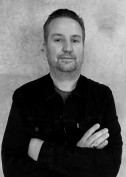 Dean Cameron is the Manager Member Services for Recorded Music NZ.
Recorded Music NZ represents recording artists and right holders in Aotearoa through licensing, advocacy and promotion. We act on behalf of right holders to license broadcasters and other music users, collect licence fees and distribute them to recording artists and right holders. We advocate for the collective interests of right holders and recording artists to a range of audiences including government. We promote and celebrate recording artists and their music through activities such as the Aotearoa Music Awards and the Official NZ Music Charts.
Dean is also an independent label owner and has served as a board member of Independent Music NZ.
Greg Prebble (Music Director for Radio Hauraki)
Greg Prebble is the Music Director for Radio Hauraki and a lifelong music fan. His career in radio has seen him work all over the country and even overseas for a few years, picking up accolades and awards as far away as England and New York. He's also a familiar voice on the station as one of the presenters.