The Whakaraupō Road Cutting Trial is looking at ways to lessen the amount of sediment reaching the harbour's waterways because it's having a negative impact on the health of the harbour. Read more on Newsline.(external link)
During the past six months, the team have been trialing different ways of using plants to cover exposed soil beside roads around Port Hills and Banks Peninsula. Six species of native plant were selected based on their ability to cope with the harsh conditions of life by the roadside.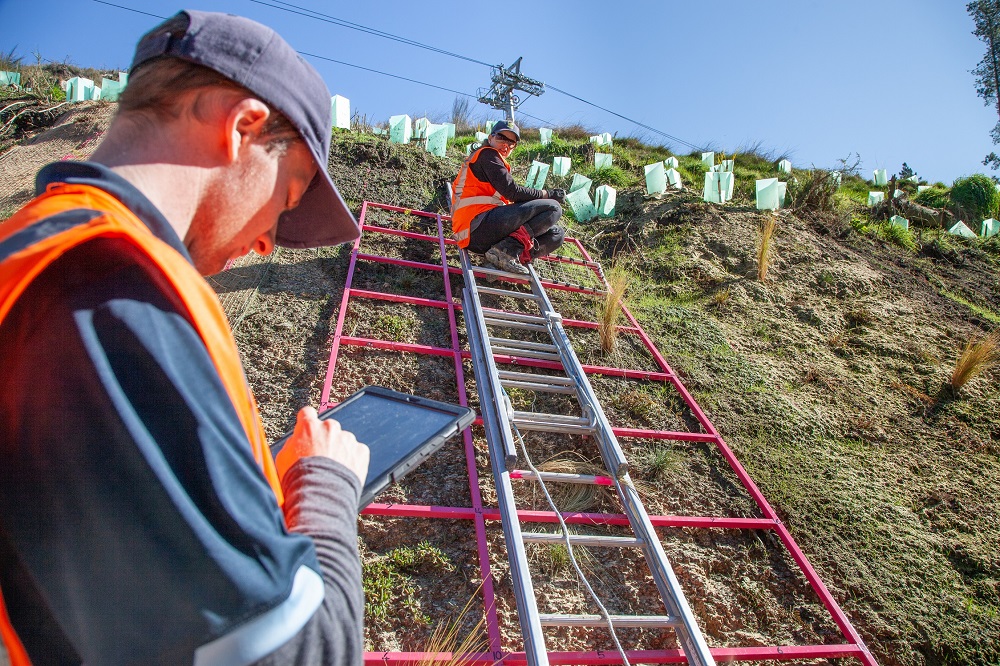 Find out more on the Healthy Harbour website.(external link)
The project is a collaboration between Christchurch City Council and Environment Canterbury with technical input from EOS Ecology and Landcare Research.