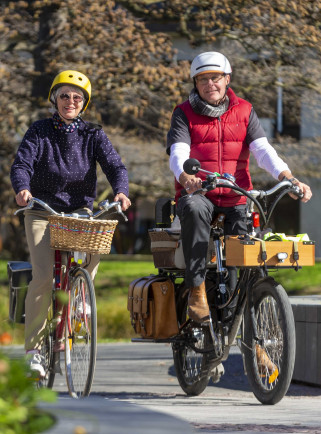 You don't need an expensive state-of-the-art bike, but your bike will need to be safe, comfortable and the right size for you.
Carefully consider how you want to use your bike. Is it primarily for commuting or will you want to use it for mountain biking or road biking?
The Ministry of Health(external link) has great information on how to choose and care for your bike.
If you have a bike you haven't used for a while, consider taking it to a bike shop to check that it is safe and roadworthy.
You'll also want to consider some other gear, from the essentials down to some practical optional items:
Helmet
White front and red rear lights, visible from 200 metres away
Rainproof jacket
Hi-vis or brightly coloured clothing
Puncture repair kit and compact pump
A basket or panniers
Mudguards for biking in any weather