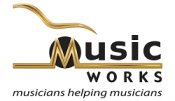 Brighten your day with MusicWorks Kids in Town – it's a lunch break like no other. Enjoy live music, song and dance right in the heart of our Central City.
Jazz bands, choirs, kapa haka, Christmas carols and all kinds of colourful and creative performances will be on showcase, all thanks to our Christchurch kids and school teachers.
The MusicWorks Kids in Town programme runs through term four. These are free public performances, so come along.
Thanks to MusicWorks for supporting our tamariki in this opportunity.
Schedule
Date
School and performance time
Performance
17 October

Midday - Emmanuel Christian School

12.35pm – St Peter's School

1.05pm – South New Brighton School

Orchestra

Choir

Choir and musical
24 October

Midday – Paparoa Street School

12.35pm – Addington Te Kura Taumatua

1.05pm – Chisnallwood Intermediate

Kapa haka and choir

Ukulele orchestra and choir

Jazz band
31 October

Midday – Somerfield School

12.35pm – Sacred Heart School

1.05pm – St Francis of Assisi Catholic School

Kapa haka and choir

Kapa haka and choir

Ensemble and Jump Jam
7 November

Midday – Medbury School

12.35pm – Banks Avenue School

1.05pm – St Mark's School

Pop, jazz, rock band and choir

Pop, jazz, rock band, kapa haka, choir, musical

Orchestra and choir

14 November

Midday – Heathcote Valley School

12.35pm – Casebrook Intermediate

1.05pm – Hoon Hay School

Ensemble and Jump Jam

Korean, jazz and Pacific Island dance

Kapa Haka, choir and dance
21 November

Midday – Rangi Ruru Girls' School

12.35pm – Chisnallwood Intermediate
Orchestra and dance
28 November

Midday – Avonhead School

12.35pm – Christchurch South Intermediate

1.05pm – Cashmere Primary

Pop, jazz, rock band, choir, musical and ensemble

Pop, jazz and rock band

Kapa haka and choir
5 December

Midday – Ao Tawhiti Unlimited Discovery

12.35pm – Ōpāwa School

1.05pm – Thorrington School

Musical

Kapa haka

Pop, jazz, rock band and choir
12 December

Midday – Heaton Intermediate

12.35pm – West Spreydon School

1.05pm – Diamond Harbour School

Kapa haka

Choir

Pop, jazz, rock band and choir
19 December
Midday – Cathedral Grammar School

Christmas Carols from the Cathedral Choristers