News: New Speed Limits for Selwyn St Shopping Area
Last updated: 15 Jul 2021
Speed limit changes approved by the Council at its 10 June 2021 meeting are being implemented as part of the Selwyn St shopping area.
The roads involved will change to a 30 km/h speed limit.
The Council's register of speed limits(external link) and online speed limit map(external link) will be updated once the changes are complete. More information on the approved speed limit changes can be found in the Council meeting minutes(external link). Further information on safe speeds is also available on the Council's website(external link).
Please be aware of your surroundings and check for any changes to speed limits.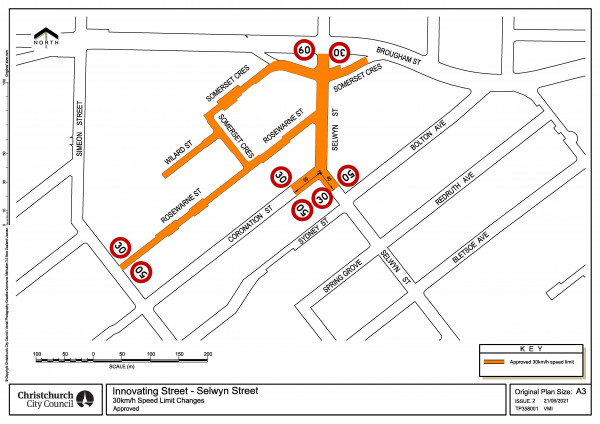 [PDF, 89 KB]